I know, I know, the GBBF happened several weeks ago in mid-August, but I'm only just getting the chance to write about it now. I've been rather busy with an animation project which you can read about here. But I made plenty of tasting notes to be able to recap the festival in all it's glory here. Admittedly the notes became somewhat illegible and non-nonsensical towards the end….What? It's a beer festival. I got over-excited.
But hey, we'll figure it out. Let's go.
For those that don't know the festival took place at Olympia, London, a f**k- off massive events space in Kensington. Now if you've ever been to Olympia before you'll know it's a very spacious, open, echo-y building. Now you know when you're in a pub and everything starts to get a bit rowdy, someone drops a glass and a chorus of "wheeeey" immediately followed. Well that happened. A lot. You heard it begin from one end of the great hall and roll off the glass roof and through the crowds to the other side like booming thunder. It was beautiful and set the atmosphere to a T.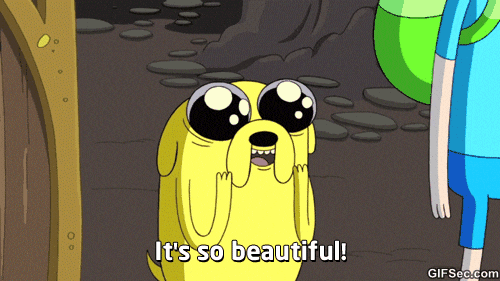 I've also got to give props so how well organised the festival was. Whenever a drink was dropped (not by my own hands, I'd never waste beer) someone appeared as if from nowhere, dropped some sort of green absorbent on it, swept it away and the party was good to continue. All the stalls were well spaced apart and well staffed, I never had to wait long in line for a beer.
The crowds were lively and friendly and it was great so see so many beer lovers coming together and nobody acting like a drunken buffoon. There were a few in costume, many running around dressed as Wally (as in Where's Wally, Wally) I never figured out why and I'm not sure if I ever spotted the real Wally. 😦
But coming to the festival on the Saturday, the final day of the festival, had it's draw backs. I unfortunately missed out on a lot of the really interesting ones due to them selling out. Coconut rum stout (by Cerne Abbas) and Carribean Cocktail(by Gyle 59) are a few of the beers I'll have to stick on the wish list, as they apparently didn't last long at this festival.
Anyways, let's have a quick run down of a few of the brews I did get to drink. I can't include everything because there's too many to write about and quite frankly, I was pissed by the end of it.
Colmers by Palmers bewing co – Naturally I just gravitated to one of the stalls closest to the entrace and grabbed a half of this to start. The tagline, "deliciously hoppy," was a bit of a lie to be quite honest. I prefer my beer to back more of a punch when it comes with hops and this fell a little flat with it's malty, only lightly hoppy flavour. That said, it certainly wasn't bad, I'd drink it again.
Juicy by Tiny Rebel  – I've actually had this beer before, in fact, when I got to the tiny Rebel cart I was a little disappointed (and secretly proud) to see that I'd actually tried all of them before. So  I opted for a pint of Juicy, a gorgeous tropical Golden ale. I wrote about Clwb Tropicana as my first blog post here and this is basically the golden sibling of that. It's got a smooth, sweet taste bursting with tropical fruits and minimal hops. Also worked as a good palette cleanser after all the hoppier things i'd previously drank. 😉
Field Day by 5 Points  – Another one I was previously a fan of, this is my favorite brew 5 points has EVER made. But this time I had it on cask instead of Keg. I must admit I preferred the kegged version, this beer just works ice cold, but the flavour was still all there. Zesty, hoppy and refreshing with citrus fruit undertones including lemon and grapefruit.
Squid Ink by XT – I really enjoyed this Black IPA bt XT. It was one of very few dark beers I tried that day and is probably up there in my favorites when it comes to black brews. I usually not the biggest fan of darker beers, which often remind me of coffee, (eerrugh.)  but this one an nice earthy flavour with hints of bitter dark chocolate. Mildly hoppy but not over-powering, it went down very smoothly.
Ape Ale by Blue Monkey Brewery – This beer was the absolute star of the show for me. I adored it and it's probably my favorite cask ale I've ever tasted. Unfortunately this was the second drink I had on the day and everything else paled in comparison. It followed my usual formula for "beers-I-love" of hoppy and fruity and yellow in colour, but it was a unique combination of caramel flavors, dried fruit, citrus and herbal bitterness. It had a certain sweetness to it almost suggestive of melons and peaches, but a dry finish. It takes advantage of every taste receptor and I don't think I've tried anything quite like it before.
I think I'll leave it there for today but you can see a few of the other things I tasted on my untapped.
TL;DR: Great festival, but go on one of the earlier days so you have your pick of the full selection. Ape ale is the Sh*t.